AllBot Smartphone IR Transmitter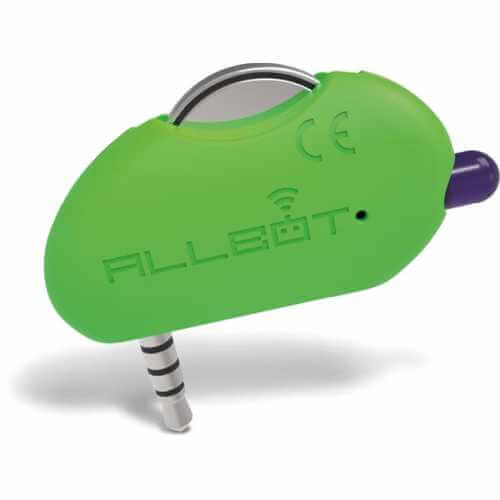 Velleman
Use this IR transmitter with your smartphone and the free customizable application to control your ALLBOT® from a distance...
Toys & Games > Toys > Electronic Toys > Robotic Toys
VR001
VR001
5410329635923
13.19
Quasar Electronics Limited
https://quasarelectronics.co.uk/Item/velleman-vr001-allbot-smartphone-ir-transmitter
AllBot Smartphone IR Transmitter
Velleman VR001 - AllBot Smartphone IR Transmitter
Simply plug this Infrared (IR) transmitter into your smartphone and use one of the free customisable applications (see below) to control your ALLBOT® from a distance! The VR001 uses a simple IR link to commmunication directly with your ALLBOT® (not included).
Features
control your ALLBOT® with an iPhone®, iPad® or Android® device
plugs into the 3.5 mm audio jack, adjust the volume and fire up the ALLBOT app
easy installation of the battery (remove when not in use)
uses an easy protocol so you can modify the Arduino sketch and let your ALLBOT do multiple things
Specifications
uses a CR2032 battery (included)
3 to 4 m range
audio to IR
transmit indication LED
Get discounted pricing on Special Offer items when you buy today.
Exec Time: 0.05623 Seconds Memory Usage: 4.555595 Megabytes