Solar Bug Electronic Kit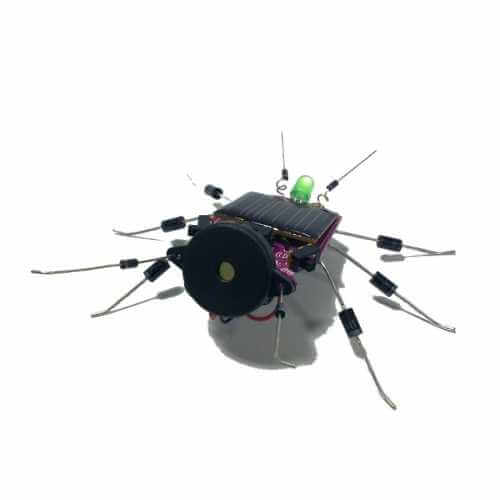 Velleman
MK185 Solar Bug electronic kit is an attractive bright coloured bug-shaped miniature robot...
Electronics > Circuit Components > Printed Circuit Boards > Development Boards
MK185
MK185
5410329435691
9.06
Quasar Electronics Limited
https://quasarelectronics.co.uk/Item/velleman-mk185-solar-bug-kit
Solar Bug Electronic Kit
Velleman MK185 - Solar Bug Electronic Kit
Velleman MK185 Mini Kit ( Soldering Required)
The MK185 Solar Bug SELF-ASSEMBLY electronic kit can bring that Mediterranean atmosphere to your garden. It chirps or glows as long as the sun shines.*
Features
no batteries required
realistic cricket chirp
slow fading green led simulates glow-worm
Specifications
solar cell: 4.5V/ 35mA
optional rechargeable batteries: 2x AAA NiCd or NiMH
dimensions: 140x150x50mm / 5.6 x 5.9 x 1.97"
Specifications
Buy Velleman MK185 Solar Bug Kit
Exec Time: 0.057628 Seconds Memory Usage: 4.558525 Megabytes