AF Signal Generator Kit (250Hz-16kHz)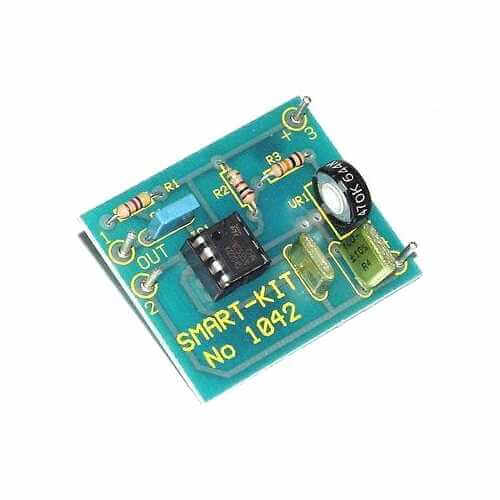 Smart Kit Electronics
An audio frequency generator capable of covering the frequency range 25 Hz to 25 KHz in three bands. It has sine, square and triangular saw tooth outputs and features separate level controls for each waveform shape...
Electronics > Circuit Components > Printed Circuit Boards > Development Boards
1042KT
1042KT
View Offer
Quasar Electronics Limited
https://quasarelectronics.co.uk/Item/smart-kit-1042-af-signal-generator-250hz-16khz
AF Signal Generator Kit (250Hz-16kHz)
1042KT - AF Signal Generator Kit (250Hz-16kHz)
This product is obsolete/discontinued and no further stocks are available. Please see alternatives in the category links above.
An economical signal generator that produces a square wave of up to 15 Volts amplitude. A very good solution for the hobbyists lab.
The frequency can be varied between 250Hz and 16KHz. Building the kit is very simple and the setting up is very easy.
Features
Multilingual instructions supplied (GB,D,F,NL,I,E,H,GR)
Kit includes solder for assembly
Specifications
Buy 1-4:
£8.96 Exc VAT, £10.75 Inc VAT Each
Buy 5+:
£7.62 Exc VAT, £9.14 Inc VAT Each
In Stock (Our UK Warehouse).
£0.79 Exc VAT, £0.95 Inc VAT
In Stock (Our UK Warehouse).
From £5.79 Exc VAT, £6.95 Inc VAT
Exec Time: 0.049453 Seconds Memory Usage: 4.755501 Megabytes