Blank PIC / 8051 Microcontrollers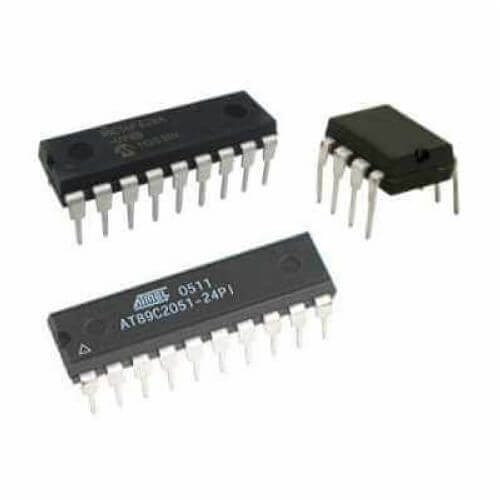 Default Manufacturer
Blank microcontrollers by MicroChip and Atmel including PIC12C508A-04/P, PIC12C509A-04/P, PIC16F628A-I/P, PIC16F84A-04/P and AT89C2051, ...
Electronics > Circuit Components > Semiconductors > Microcontrollers
PIC16F628A-I/P
PIC16F628A-I/P
4.74
Quasar Electronics Limited
https://quasarelectronics.co.uk/Item/microchip-pic-atmel-microcontrollers
Blank PIC / 8051 Microcontrollers
MicroChip / ATMEL - Blank PIC / 8051 Microcontrollers
We keep a small selection of MicroChip PIC and ATMEL microcontrollers for your hobby project needs.
Easy-to-use, low cost yet powerful programmer for the ATMEL 8051 family of microcontrollers. It will Program, Read and Verify Code Data, Write Lock Bits, Erase and Blank Check. All fuse and lock bits are programmable...
From £27.46 Exc VAT, £32.95 Inc VAT
Reliable, high speed, professional quality USB or Serial port Flash PIC® Microcontroller Programmer with optional programming socket and 6-pin ICSP connector. Programs a wide range of both Flash and OTP devices...
£41.63
From £24.96 Exc VAT, £29.95 Inc VAT
(Save 40%)
Exec Time: 0.051583 Seconds Memory Usage: 4.662857 Megabytes