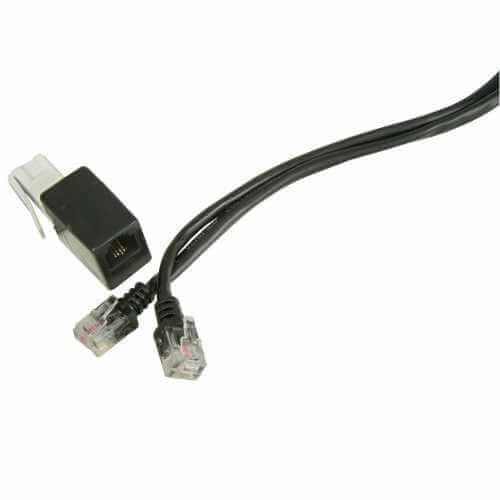 Modem Leads Telephone Curly Cords | Quasar Electronics
Modem extension lead kits from our Voice and Data Equipment range
Modem / Network Leads
Modem / Network Leads
Modem Extension lead kits from our Voice & Data Equipment range
If you require help choosing the right product for your needs please call us on 01279 467799 or use our Contact Form.
High quality RJ11 6P4C plug to plug leads supplied with UK BT431A telephone adaptor...
ADSL broadband modem lead with BT431A telephone plug adaptor range. Constructed from high quality CAT5 twisted pair cable to give maximum signal transfer...
From £2.96 +VAT, £3.55 Inc
A range of good quality RJ45 Network Patch Cables in various lengths. Standard and crossover versions available...
£3.29
From £2.46 +VAT, £2.95 Inc
(Save 25%)
Exec Time: 0.062696 Seconds Memory Usage: 4.372002 Megabytes