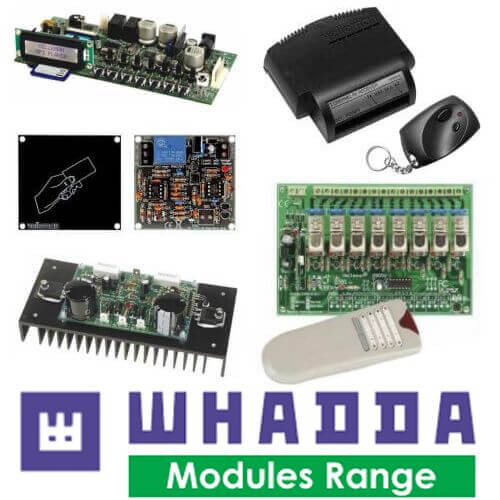 Velleman Whadda Assembled Electronic Module Range | Official Main Dealer
Velleman Whadda assembled electronic modules range. Authorised UK main dealer distributor stockist. Quantity Discounts. Fast Despatch. Worldwide Shipping
Velleman Whadda Modules Range
Velleman Whadda Modules Range
Velleman Whadda Assembled Modules Range - Authorised UK Main Dealer Distributor Stockist
We stock the complete range of Velleman electronic Modules in our UK based warehouse and offer economy & express shipping options plus fast despatch to most destinations worldwide.
Velleman Whadda electronic Modules offer an extensive range of pre-assembled and tested solutions that are ready to drop into your hobby, educational & industrial applications. All Velleman Whadda Assembled Modules are CE approved (view Velleman Whadda Modules CE Declaration of Conformity).
Whadda Who? Whadda = Velleman - Velleman is rebranding its Assembled Modules range to Whadda - check out the full details here. Whadda branded products use slightly different order codes - see our Velleman to Whadda Order Code Lookup Table for details.
Exec Time: 0.080089 Seconds Memory Usage: 4.831841 Megabytes